Cultural Wedding Traditions And Customs – 5 Tips To Help You Plan A Cultural Wedding
Many brides and grooms choose to embrace cultural wedding traditions and customs when planning their wedding. This is an excellent way to honor your cultural heritage or pay tribute to a specific tradition that you and your mate hold dear. Traditions and customs are an excellent place to start when planning your wedding, since the process can easily become overwhelming. Furthermore, you can piece together a unique wedding from different traditions and customs of cultures all over the world. Here are 4 easy tips to get you started on your planning.
1. Search for Customs and Traditions
The best way find a custom or tradition that best fits your wedding is to search for customs and traditions originating from customs all over the world. Be sure to look into a wide variety of cultures in order to find unique customs and traditions that pique your interest. By performing a wide search, you may find the best aspects of a wedding to incorporate into your big day. Remember to include your partner to be in the search, since his or her opinion should be included in the wedding planning process.
2. Look to Your History
Take a look into your own history and ancestral heritage, as well as that of your spouse to be. Consider using aspects of wedding traditions and customs that come from cultures that play a major part in your history. Do not feel confined to any specific culture, especially if your specific background is a blend of many cultures. You can easily include traditional American wedding day garb with an ancient Japanese tea ceremony combined with succulent Italian food and excellent Greek entertainment. Remember, this wedding is about joining two people into holy matrimony, so it makes perfect sense to create a wedding that incorporates a variety of cultures as a figurative mixing of families.
3. Include Traditional Dishes
Look to include traditional elements in your wedding reception menu. You may want to have a variety of stations that serve favorite dishes from all over the world or focus on one specific culture for its great dishes. Also, look to customs and traditions when choosing a wedding cake. Different cultures have different types of cakes and sweets, some of which are not even cake at all! Also, different cultures have different rituals when it comes to serving and enjoying food or making toasts. These aspects are a great way to pay homage to your ancestral background or a culture that you especially admire.
4. Include Traditional Wedding Favors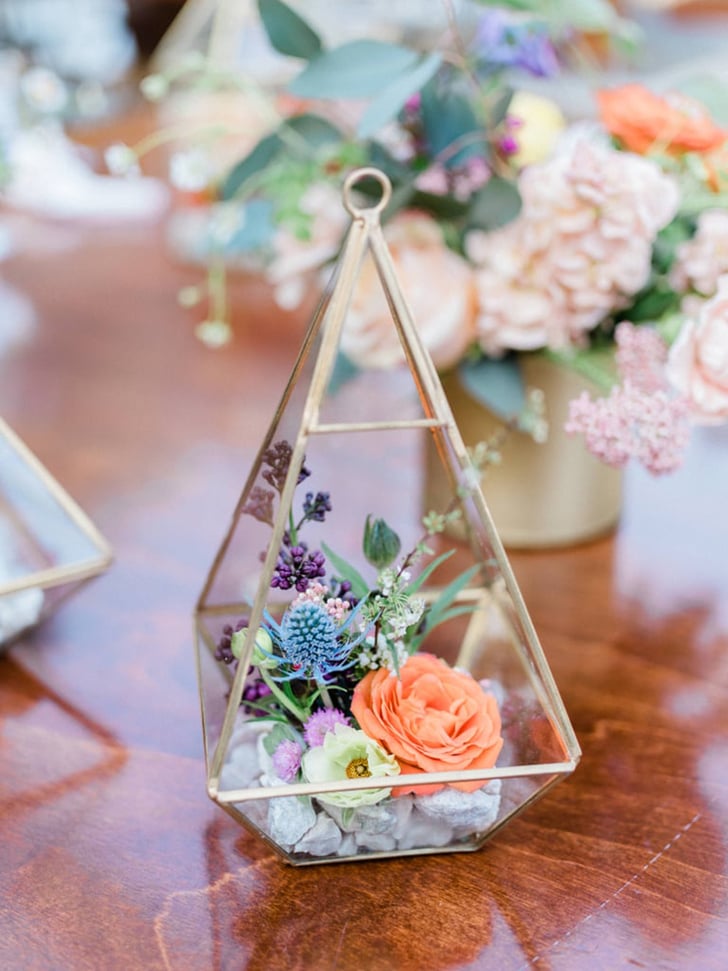 Also, look to cultural traditions when it comes to choosing your wedding reception favor. For example, Spanish culture sees the groom giving the bride 13 golden coins for good luck, so consider gifting your guests with 13 Chocolate Foiled Squares or Chocolate Stars. Similarly, Italians shower the couple with almonds featuring a rich candy coating. Give your guests Jordan Almonds to take home, or consider combining these traditions with Gold & Silver Foiled Jordan Almonds. In addition, look to add colored favor packaging, personalized ribbon with your names and date and create custom wedding labels to decorate your wedding favors. You can make your own labels with text written in traditional languages or use symbols or pictures on the labels to add flair to your favor packaging.
5. Cultural Entertainment
Look to festive cultural entertainment when planning that aspect of your wedding reception. Consider hiring a band or ensemble that specializes in cultural music. Furthermore, you may want to have dancers or entertainers to treat your guests to a unique cultural performance. Additionally, consider taking dance lessons so that you can join in on the fun!