A Traditional Style Wedding
When planning your wedding, it is important to decide on your style at the very beginning. There are so many fun and interesting trends out there for weddings these say, but that does not mean that you have to do the "latest and greatest" for your ceremony and reception. Some brides and grooms believe that there is nothing more romantic than a traditional style wedding.
So what is traditional wedding style, anyway? It is not following the trends or copying what you see in magazines. When you want your wedding to be traditional, you are more likely to look at your mother or grandmother for inspiration than at the latest celebrity wedding extravaganza.
1. A traditional wedding can be large or small,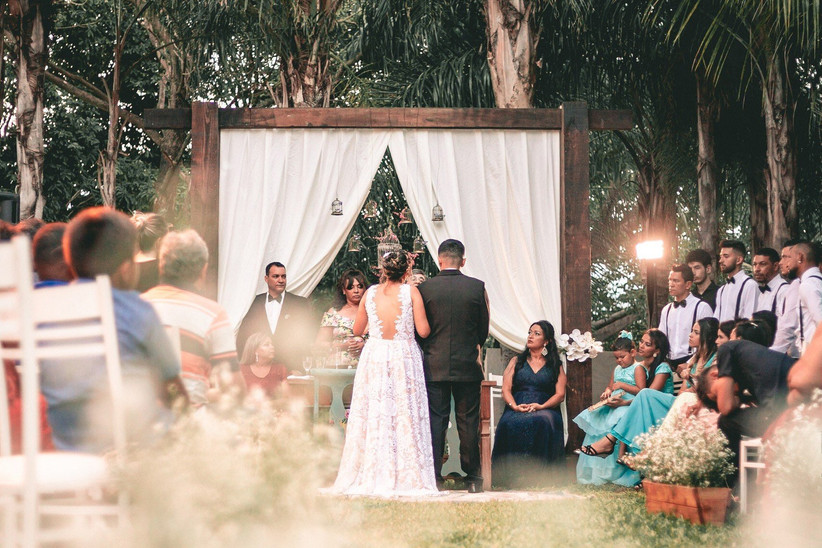 indoors or outdoors, in the summer or the winter. What makes it traditional, or classic, is the use of elements that have a timeless appeal, whether or not they are at the height of fashion at this very moment (keeping in mind that good taste is always in style!). A classic wedding will tend to have a very strong nostalgic side, and may very well include elements that pay tribute to the bride and groom's parents and grandparents.
The first thing to think about when planning a wedding is the color palette. If you wish for your wedding to have a more traditional feeling, then you would choose classic colors like all-white, pale pink, baby blue, or burgundy for your colors. As fun as they are, the bright hues like fuchsia and orange that are currently in style are too bold and modern for a traditional wedding. Brides who want a classic wedding but also love cheerful and bright colors could consider keeping the wedding traditional and going with something more fun and wild for the rehearsal dinner.
2. The wedding attire will be one the elements that really sets the tone for the entire affair.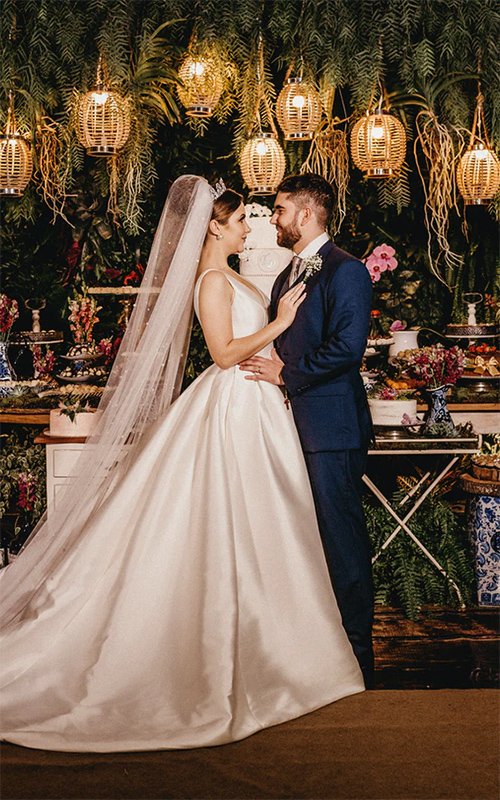 A traditional wedding calls for traditional attire, usually a tuxedo or a dark suit for the groom. The bride should look for the types of details that have made wedding gowns beautiful for generations, such as fine lace, luxurious silk, and delicate handbeading. You may even want to wear your mother's wedding gown, perhaps updated a bit by a good seamstress.
The bride should finish off her ensemble with classic accessories such as pearl bridal jewelry. The soft radiant glow of pearl bridal jewelry has made it an enduring favorite for brides in every era. Tradition definitely calls for a veil, perhaps even one trimmed with a pretty lace. If you wear a long veil for your ceremony, you may want to have a short veil that you can switch into for your ceremony. I think that this is a nicer option than being without a veil for those special moments like your first dance and the cake cutting. You will think so too, when you see the photographs of those moments.
3. Flowers are a big part of any wedding,
and if your style is traditional, there are many beautiful blooms from which to choose. Think of all the classics: roses, tulips, lily-of-the-valley, peonies, hydrangea, stephanotis, and gardenias. Simple arrangements are lovely and traditional. One thing that is nice about having a more classical wedding is that you do not need to go crazy trying to come up with a wild and ingenious centerpiece. Gorgeous flowers displayed in pretty vases are all that you need.
There are many other lovely traditional details that you can use for your wedding. A white cake with delicate scrollwork or a lattice design is perfect when topped with fresh flowers. For your first dance, it would be wonderful to dance to the same song that the bride or groom's parents did. Eschew the hot trend of a sexy second dress for the reception, and instead embrace the tradition of a going away outfit that you wear to leave the reception.
4. As many fun and interesting trends as there are for weddings at any given moment,
there is still something to be said for sticking with tradition. Couples who decide to have a traditional style wedding often do so because they admire the gentle grace and elegance of a classic wedding. Using traditions from your own family in your wedding is a wonderful way to show respect for your family and your heritage.